1. Post these rules.
2. Each tagged person must post 8 things about themselves on their journal.
3. At the end, you have to choose and tag 8 people back.
4. No tag-backs!
8 THINGS, A:SKF:LSADKFAS:LKFSDA:LKFD
1. I'm not that interesting at all so it takes me hours to do stuff like this
2. I have a really bad memory. I don't anyone really understands the extent of how bad it is. And i feel really stupid when I have to ask what/when an inside joke is from,
3. I have no talent . I gave up my one talent, gymnastics, just to hang out with my friends after school, which in the end I ended up not even doing: AT ALL. I don't think I regret anything more.
4. I almost always think of how whatever I'm doing with friends or anything would look like in a movie; the kind of camera filter, music, and ALL.
5. I wish there was a robot or something that I could talk to...and would actually listen. I find myself just talking to myself about stuff that no one cares about.
6. I REALLY like school. I REALLY DO!!!
7. I used to make up excuses to NOT hang out with people just so I could play the Sims 2.
8. I'm already anticipating Thanksgiving. And ONLY for the food. That is the
ONE
and
ONLY
reason.
I don't know 8 people to tag >.<
So do it if you like
OH and this made me LAUGH OUT LOUD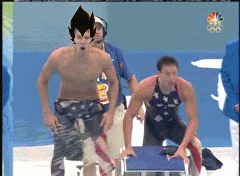 riRULES
Current Mood:

apathetic

Current Music:

Lily Allen- Friday Night